– Sydney, 17 May 2012 –
Projex Group's Product for Railways – Sub Ballast Mat Available!
Projex Group supply Sub Ballast Mat to the railways industry. Projex Damtec Sub Ballast Mat System (SBM) is one of the most effective methods of reducing vibration transmission on ballasted tracks.
When installed under ballast, the SBM isolates the track structure from the supporting foundation or substrate, and attenuates the transmission of the noise and of course the vibration itself.

The SBM also extends the life of the ballast by reducing the "grinding effect" of the ballast upon the substrate. This reduces the need for periodic replacement of the ballast.
The Sub Ballast Mat is designed to give the optimum static and dynamic properties for use with main line, urban, light rail and metro axle loads. It is proven to give reliable performance over a very long service life under any climatic conditions. SBM also assists in maintaining the level and position of the track.
This outstanding ballast matting is regularly used alongside vibration sensitive buildings and residences adjacent to railways. It is is environment-friendly and made from recycled rubber.
Engineered and manufactured in Germany, Sub Ballast Mat is is available in 10mm and 20mm thickness and supplied by Projex Group in Australia and New Zealand.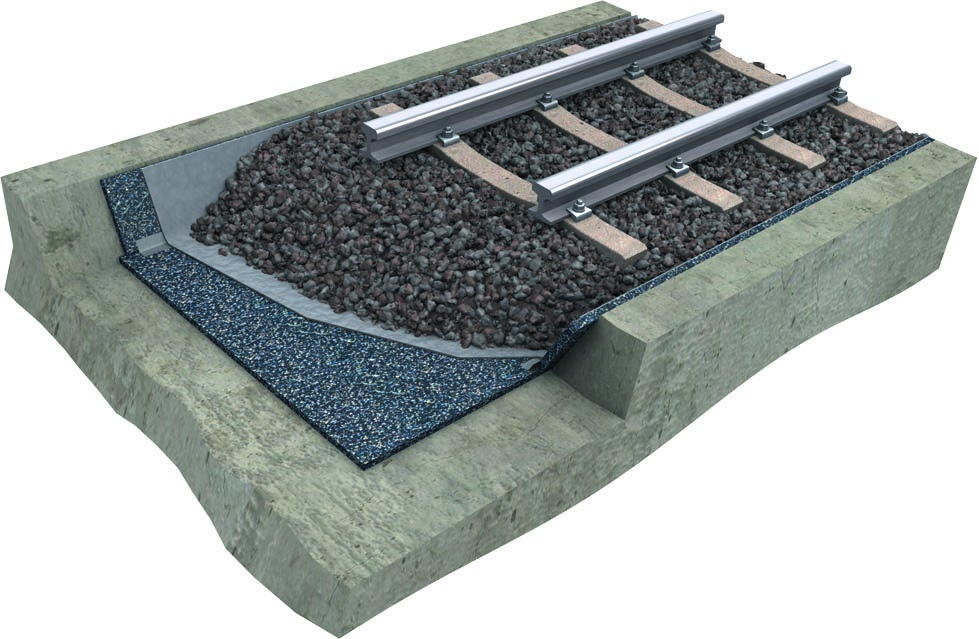 Projex Group has a new website. For more information about our products or to place an order, please contact us on 02 83361666 or [email protected].