What are Steel Sleeves?
Steel Sleeves are used to protect the substrate core hole where subjected to hydrocarbons, high temperatures, aggressive chemicals or where a fire rating is required.
Using a Steel Sleeve for casting is a quick and easy way to create a smooth and perfectly round penetration. It can be used in combination with Link-Seal Mechanical Seal and is very easy to install.
WS Steel Wall Sleeves are constructed from steel and protected by a coating of enriched anti-corrosive primer. They are available in a wide range of diameters and lengths from 2" (50mm) to 30" (762mm). Steel Sleeves come with a 50mm welded collar to prevent liquid migration.
Steel Sleeves Models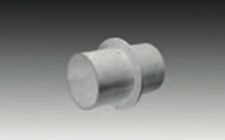 Model WS Painted and Galvanized Steel Wall Sleeves are an excellent choice for installations where the Link-Seal and WS sleeve assembly would be subject to extremely high temperatures or where fire seals are specified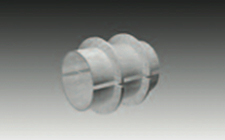 Model WS Split Sleeves are used for installations where an existing pipe needs to penetrate a wall yet to be constructed. During wall installation a split sleeve is welded around the existing pipe and positioned in the form to center the pipe. After installation a Link-Seal is used to seal the annular space between split sleeve and pipe.
Steel Sleeves can be ordered through Projex Group.
Enquire Now