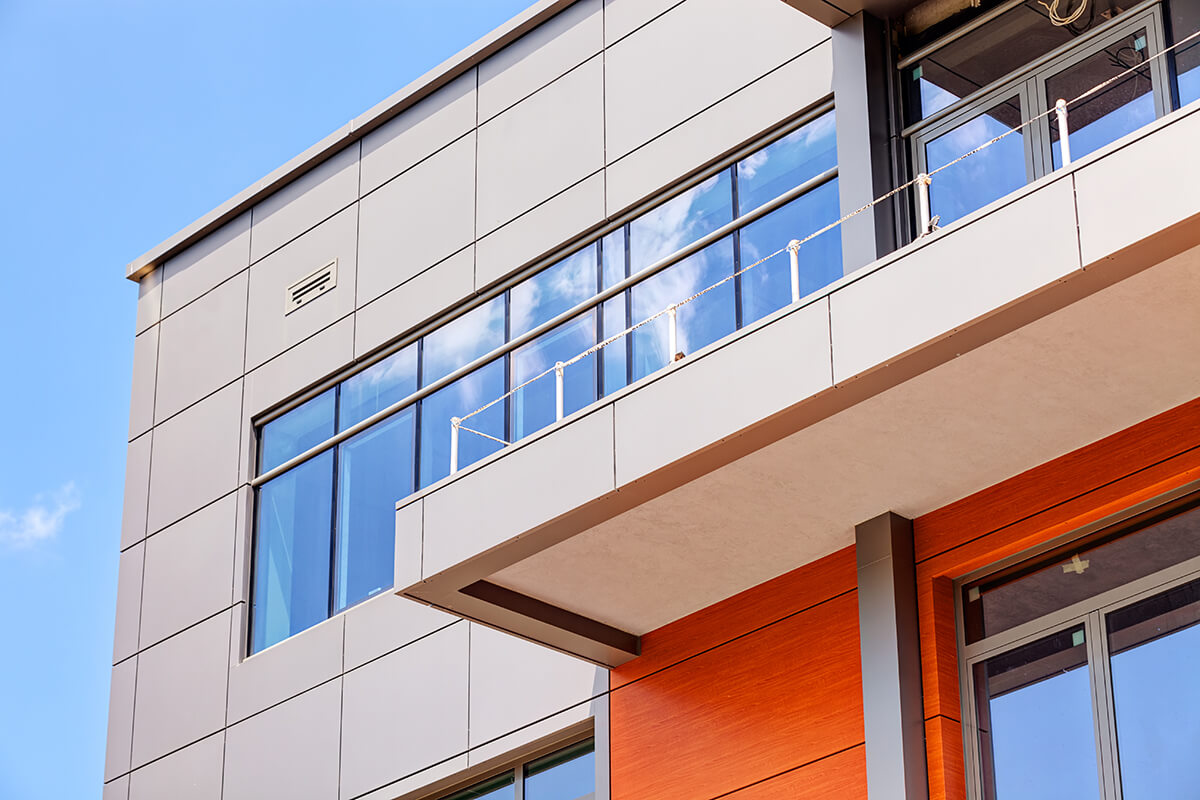 Commercial buildings are just as vulnerable to flood damage as residential buildings. Year round, properties are at risk from damaging weather including cyclones, hail storms, and torrential rain. Waterproofing is critical to prevent the damage caused by flooding. If your commercial property lacks waterproofing, flooding not only poses a health and safety risk, but can also lead to structural defects such as cracks, mould, and concrete cancers.
Risks of flood damage to commercial properties
All commercial buildings are different, but each carries the risk of damage caused by flooding. Businesses face costly insurance claims along with loss of property value and damage to equipment if waterproofing fails. Here are just some of the risks associated with flooding:
Structural failure
Structural damage to a commercial building can be so severe that the property can be deemed unsafe. Not only does this lead to liability and insurance issues for landlords, but it can also involve costly repairs which may require earth-moving and excavation if the foundation is damaged or has shifted.
Mould
Mould contamination from failed or absent waterproofing membrane can lead to a variety of health issues such as throat and nasal congestion, wheezing, coughing, and skin and eye irritation. Mould will grow in areas of dampness and moisture, or where there has been flooding.
Concrete cancer
Concrete in commercial buildings is typically reinforced with steel bars or mesh. When exposed to air and water these materials can corrode. When steel corrodes, it then expands, resulting in 'spalling'; a term to describe the occurence of surrounding concrete cracking. The problem exacerbates if nothing is done to remedy it. Concrete cancer is a typical effect of severe waterproofing failure.
Leaks
Leaking water can damage the contents of your property, such as furniture, equipment, electrical systems, and other items. Leaking water can also cause ceiling tiles to break apart and fall off, as well as deteriorate the walls and floors. This will have a negative impact on work productivity and business operations.
Decreased property value
Extreme weather events such as flooding can impact property values. Without correct or sufficient waterproofing, a commercial property can lose value to flood damage.
Commercial property flood prevention tips
While you can't stop mother nature, you can take some steps to prevent flood or water damage from severely impacting your commercial property. As a landlord or business owner, your disaster preparedness plan should address flooding and include measurable steps to prevent any negative impact such an event can have on your property and business. Some of these tips include:
Inspecting and assessing your property
Carry out a thorough inspection of your property to identify any areas that may be vulnerable to flooding or water damage. Look at the drain pipes and roofing and make note of any loose tiles or fixtures on the property's balconies or terraces. Puddles can form on the top roof, particularly on flat roofs since water tends to collect there after rain.
Waterproofing your buildings basement
Leaking basements in commercial buildings can lead to several issues. If the car park is below ground, leaking pipes or water damage can cause cracks and damage to the surfaces, and this could lead to damage to vehicles as well as cause a safety risk to occupants. There are many solutions to a leaking basement, including exterior excavation waterproofing, which involves excavating the area down to its foundation to fix and reinstall draining systems. Other solutions include crack injections which are usually performed when the seepage is coming from the walls. For a long-term solution, applying waterproofing from the ground-up will ensure your building's basement is flood-proof.
Improving landscaping
Topography has a great bearing on the likelihood of flood causing damage. While you can't always change your location, you can make sure the landscaping surrounding your building allows for water to run down and away from the property's foundation.
Cleaning gutters
Getting your gutters, downpipes, and any drains cleaned out is a simple yet effective measure against water damage. When gutters are blocked, water has nowhere to go and can back up into your building, causing leaks and damage to the ceilings and walls.
Getting your HVAC system checked
Your buildings' heating, ventilation, and air conditioning system is one of the most vulnerable components when it comes to water damage. Prevent any power outages or electrical surges by elevating your HVAC and securing it with tight bolts and a waterproof cover.
Why you need a disaster and remedial waterproofing plan
Preventing water damage is your best way of protecting your commercial building. Don't wait until a storm has hit and your contents and building are damaged before securing a flood disaster and waterproofing plan. Preventing leaks and damage caused by water and floods not only ensures your building's safety, but also prevents loss of income and property value.
For a complete waterproofing solution, get in touch with a professional waterproofing and remedial waterproofing supplier such as Projex. We supply only the best waterproofing solutions to solve all your waterproofing requirements , including commercial buildings. Call us on 02 8336 1666 during business hours or use our online contact form and we will be in touch right away.