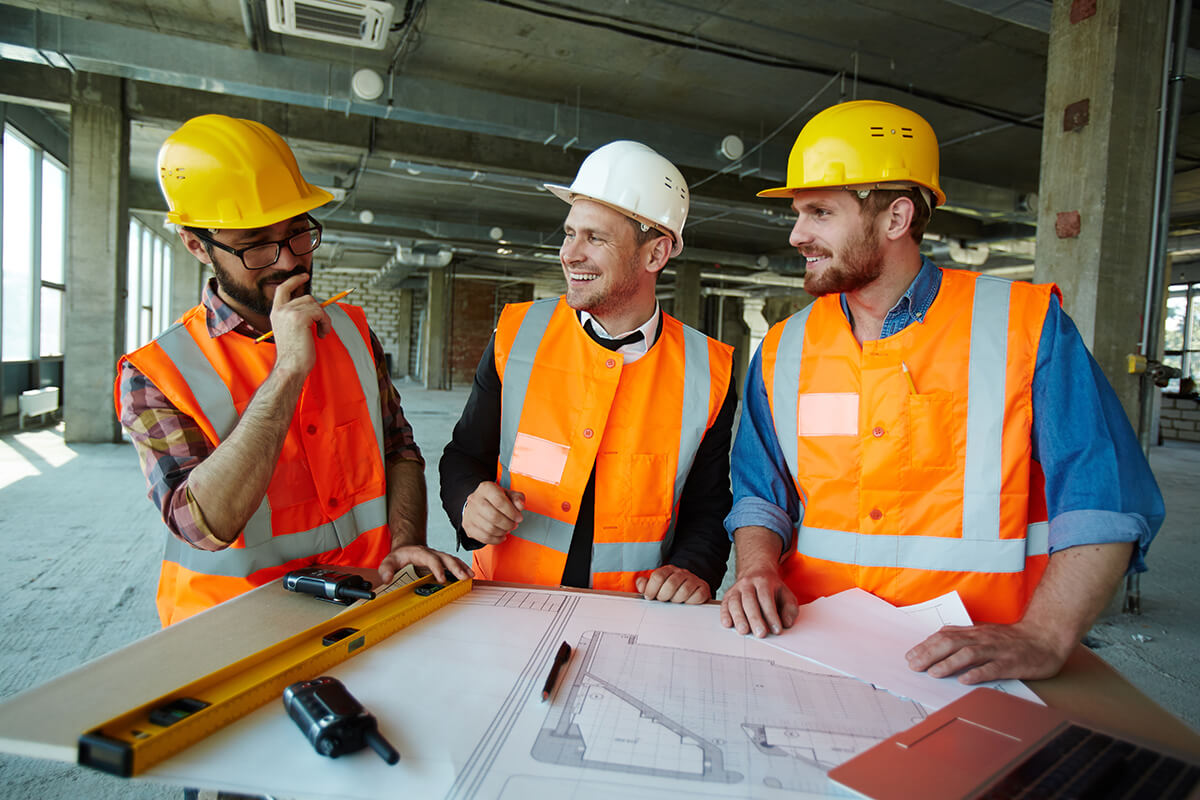 Make no mistake, waterproofing is important work. It protects your premises against damage from water and moisture through the application of membranes, and if it's not done right the first time, your entire building could be affected and result in costly repairs.
Incorrectly applied waterproofing is one of the leading defects in the Australian building industry, with inadequate surface preparation, membrane application and curing times the causes behind most waterproofing problems.
Repercussions of faulty workmanship for a commercial building can be catastrophic, including the unhealthy growth of mould and mildew, the possible onset of concrete cancer, and water ingress over time, leading to degradation of the building's structural integrity.
Hiring a Contractor 101
Due to the serious implications of getting it wrong, great care should be taken when choosing a contractor to waterproof your commercial building. Just as you would shop around for the best builder or tradesperson, you should take the time to create a shortlist of several contractors who may be suitable and fit the basic requirements.
Considerations at this stage would include:
Product
This needs to be front and centre in your considerations. You only want the best quality waterproofing system used on your premises, otherwise you're exposing yourself to the kind of problems mentioned earlier. Check that waterproofing products are appropriate for your building and they should meet or exceed the requirements of AS 4654.1. Also make sure the membrane is suitable for its intended application, as some membranes have limitations in where they can and can't be used.
Don't forget to ask about the warranty! Most of the time, only the product will be guaranteed and it will normally be for 10 years. On the other hand, if you choose a contractor that is licensed to install Wolfin Membrane, you will get a single point warranty on the product as well as the labour.
Qualifications
Any contractor must be fully licensed to do the job and preferably be as experienced as possible. Licensing requirements vary by state and territory, but at a minimum contractors need to have successfully completed either Certificate III in Construction Waterproofing (CPC31411/ CPC31408), Waterproofing (General Construction) (BCG31403) or the TAFE equivalent (Course 8126). Always ask to see their licence as it pays to be certain.
Ask the contractors if they have completed similar project to yours in the past and if you can see the results. Browse Internet and Facebook to see some before and after pictures of the contractor's jobs. You might also want to get some review from their customers.
Insurance
Make sure the contractor you choose is insured so you and your premises are fully covered if any issues arise. They should have the following types of insurance:
WorkCover – workers compensation that provides wage replacement and medical benefits to the contractor's employees if they're injured on the job.
Public Liability Insurance – protects the contractor from liability if someone sues them for death, injury or damage to property.
Indemnity Insurance – protects the contractor from liability if they're found to be at fault for an event due to misjudgement or negligence.
The last two forms of cover simply mean that you'll have legal recourse available to you if your contractor's work results in a problem.
Price
Obviously you wouldn't just go with the cheapest one, but price is important. You should get quotes from at least three contractors and compare what you are getting for your money!
Separate the sheep from the goats
Now it's time to look at what sets each of your remaining candidates apart. The differences at this stage will be more subtle, but can have a major impact on the quality of job they do for you.
Factors to compare at this stage include:
Time frame – they may have the right product at the right price, but will they be able to complete the job for you in a realistic time frame and with the least amount of disruption to your business? Get a completion date in writing.
Warranty – do they guarantee their products and workmanship? If they don't, you could be seriously out of pocket if something were to go wrong, so make sure they back their work with a written warranty (at least 10 years) and provide a waterproofing certificate.
References – every successful business has a track record of satisfied clients and successfully completed projects. These should be displayed prominently on your contractor's website, or you can ask for contact numbers to speak with previous clients yourself.
You're hired
Finally, having identified the best contractor for the job, the last step in the process is to get everything in writing by setting out the terms and costings for the project in a legally binding contract. A few hoops to jump through, but worth it in the long run to secure the perfect candidate for the job.
Tick all the boxes
Of course, if you don't have that sort of time to invest, you could simply contact Projex Group about our Wolfin Waterproofing System which ticks all the boxes mentioned and comes with a 10 year warranty on both labour and materials. It's also installed by a licensed applicator, and inspected, certified and warranted by the supplier Projex Group.