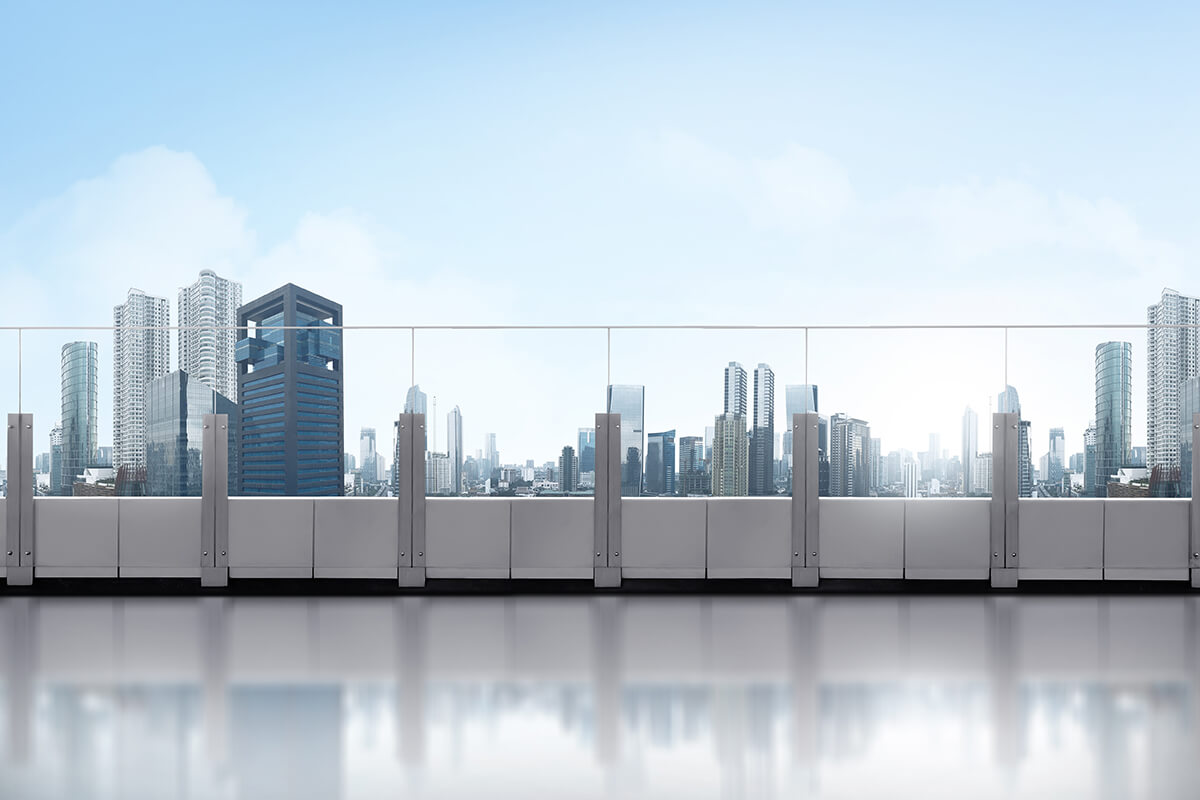 According to insurance statistics, the highest number of waterproofing failures are found in balconies and terraces. Although the design criteria in many of these structures lack appreciation for water control, not all leaking balconies are caused by a waterproofing membrane fault. Without proper inspection or planning, leaking balconies can have devastating consequences, and should be of concern to any homeowner or builder.
How and why balconies leak
Most balconies will leak in their lifetime. Construction and waterproofing methods have changed considerably over the years, and this has had an impact on the effectiveness of waterproofing membranes. Many balconies are being constructed with minimal falls to the substrate, especially in multi-level apartments.
A balcony with minimal fall is susceptible to water pooling and moisture between the membrane and tiles, known as "ponding". If the waterproofing membrane applied cannot withstand ponding water, over time the membrane will break down, causing water leaks. Waterlogging can also cause joint failure, leading to leaks.
Common causes of balcony leaks
The following are some of the major and most common causes of balcony leaks:
Lack of planning prior to construction.
No building maintenance.
Rainwater causing pooling and breakdown of membranes.
Lack of drainage.
Natural building movement leading to cracks which water can then leak through.
When balconies are constructed, proper care must be applied in the preparation stage. Becoming familiar with the correct installation of components, and the use of proper membranes as stated in current manufacturing and building codes, must be followed to ensure a long term solution to a leaking balcony. When builders and contractors take shortcuts or aren't skilled in the proper coordination of waterproofing installations, damage and potential health risks can occur. Such risks include:
Damage to the structural component of the balcony and building, resulting in possible collapse or breakdown.
Expensive rectification costs reinstalling membranes and associated finishes.
Disputes between neighbours or homeowners and landlords, resulting in possible litigation.
The formation of mould which poses serious health risks.
All these risks can lead to various challenges, including financial loss, loss of property value, and health and safety hazards.
What to look out for to prevent balcony leaks?
Balconies are vulnerable to water seepage since they're constantly exposed to the elements. Construction of each balcony is unique, and the risk of water intrusion is more likely if waterproofing methods don't accommodate the balcony design. Balconies require proper drainage and isolation from the internal elements of a building, with the correct waterproofing membrane installed to stop leaking. The failure of the waterproofing is usually at the fault of an inexperienced contractor, incorrect membrane selection or occurs if the homeowner or contractor is wanting to reduce costs.
The first thing to do if you're experiencing a leaky balcony is to perform a thorough check and assessment to identify any abnormalities or maintenance issues. If you pour water over the tiles and notice some leakage, it's an indication that the membrane is breached/faulty allowing water seepage. Other things to look out for include:
Cracked or missing grout.
Water stains on the underside of the balcony or internal ceiling.
Problems with opening and closing the balcony doors.
Peeling or splitting paint.
Weak structural joints in the balcony railing and posts.
If you suspect your balcony is leaking, the best thing to do is hire a contractor to come and inspect the area to determine what the source of the issue is. They can determine if any of the above apply, or if the membrane has failed.
Fix a leaking balcony with the help of a professional waterproofing service
The best approach to repairing a leaking balcony is to hire a professional waterproofing service. There are many procedures involved that only a professional has the skill-set to carry out. They will choose the best waterproofing membrane solution to withstand the balconies structural movement and seal it from the elements. They'll also inspect the balcony and advise any additional work that can alleviate other potential problems such as drainage, overflows, etc. Projex supply the highest quality membrane systems (Wolfin & Cosmofin) that can withstand the building movements and offer excellent longevity for the rectification of leaking balconies and terraces.
Contact us by using our online contact form today.