Waterproofing Membranes in Australia
Any building without a suitable waterproofing membrane system is highly likely to be infiltrated by water, possibly causing structural damage. It has been reported that 83% of all building defects are water-related & failed membranes represent a large percentage of this figure. The cost of rectification can be substantial, so to avoid failure, the correct waterproofing membrane selection & application is essential.
What do the experts say?
The NSW Master Builders Association have created the Waterproofing Council Technical Committee, comprised of the top waterproofing experts in New South Wales, to write what has become the waterproofing guidelines for the industry. There are multiple waterproofing membranes available in Australia and it is important to have a clear idea of their advantages and disadvantages. If we refer to the NSW Master Builder Association waterproofing guidelines for external waterproofing – book 2, PVC waterproofing membranes appear to be the best option with more positives than negatives attributes compared to the other type of membranes.
In this article, we will explain why PVC waterproofing membranes are the best choice when it comes to external, below ground, and green roof applications and why we think Wolfin and Cosmofin PVC sheet waterproofing membranes are two of the best PVC membranes available in Australia right now.
But first, let's establish what attibutes a waterproofing membrane should possess to be successful in external and landscaping applications?
The ideal waterproofing membrane is resistant to weather conditions, possesses ultimate elongation properties (to move with the building), is certified resistant to root penetrations (green roof and planter boxes, etc.), UV stable (if exposed) and has a long service life.
The best waterproofing membranes are supplied as pa­rt of a complete waterproofing system, where the combination of the membrane and compatible ancillary components allow for the entire application to be carried out utilising those accessory items to achieve an impervious long-term waterproof barrier.
Industrial, commercial, and residential properties all benefit from the installation of high-quality waterproofing membranes. Waterproofing membranes should comply with Australian Standards (AS 4654.1 – 2012) for waterproofing materials, be capable of pairing with high-level architectural designs and, of course, provide longstanding waterproofing protection to the structure.
PVC Sheet Waterproofing Membranes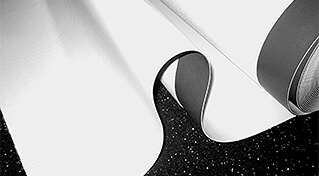 PVC waterproofing membrane (PVC = Polyvinyl Chloride) is a single-ply sheet requiring only one layer of the membrane.  PVC membranes have a wide range of benefits for any industrial, commercial or residential building, the most important being saving thousands in remediation, repairs, maintenance, or replacement over the expected lifespan of the building.
PVC Membranes have been in the marketplace for over 50 years using a constant formula & those that are supplied from Europe are governed by strict guidelines as to the chemical composition, formulation etc. In our opinion, the two best PVC membranes available in Australia are the German manufactured Wolfin and Cosmofin waterproofing membranes. These PVC sheet membranes are manufactured using superior raw materials chosen for strength and durability, giving PVC waterproofing membranes a very long service life.
Providing PVC sheet membrane products are installed correctly, they will provide long term waterproofing protection. These membranes can also be installed over damp substrates due to the water vapour transmission properties that are exhibited by these products. Obviously, PVC membranes don't need any curing time to become waterproof and their thickness will always be consistent throughout the entire application. PVC sheet membranes protect structures immediately after their installation and finishes can be applied over them immediately.
PVC waterproofing membranes can withstand normal building movement because of their exceptional elongation attributes.  As an example, Wolfin Polyester/PVC membranes have the highest elongation of all PVC membranes. Its unique formulation incorporating Polyester with the PVC offers excellent chemical resistance & exceptional elongation properties. The Wolfin IB Membrane has an elongation of over 300% allowing a structure to move without tearing/splitting the membrane and thus maintaining the waterproofing integrity.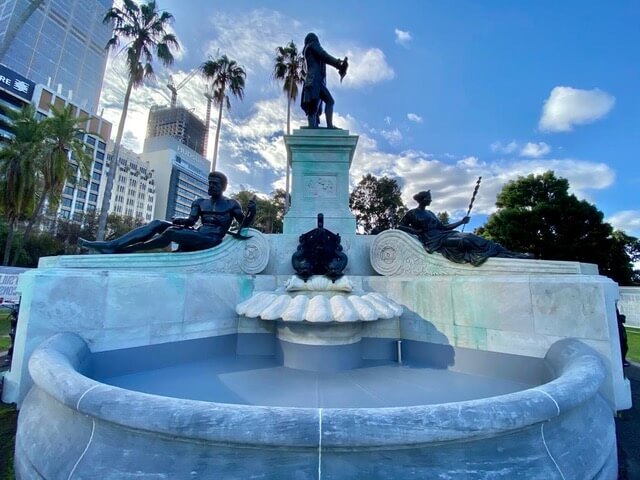 Most PVC membranes are also highly resistant to mould and bacteria and can easily handle ponding or excessive accumulation of water, like on a flat roof, although positive falls to outlets should always be in the substrate.
In fact, Wolfin PVC membranes are used to waterproof water features and marine installations and can even be installed in water tanks. The Wolfin membrane withstands frequent chemical exposure without impairment including oils, acids, diesel fuel, etc. It is the ideal single-ply waterproofing membrane to install for most of your waterproofing applications. The Wolfin membrane is also warranted against chemicals and hydrocarbons when most other roof waterproofing systems have specific exclusions against such contaminants. (Please contact Projex Group for a full list of chemical resistance).
Unlike other membranes, there is no risk of combustion installing PVC sheet membranes and their application is not dangerous providing the products are manufactured without cadmium and lead stabilisers such as the Wolfin and Cosmofin products. PVC waterproofing membranes do not support the spread of flame (AS 1530.3).  In trials, once the flame source has been removed, PVC membranes self-extinguish. In today's waterproofing market, PVC sheet membranes are considered best suited for timber substrates, lightweight sheeting, rectifications and new builds.
Cosmofin and Wolfin are supplied as a complete waterproofing system with all primers, adhesives, profiles, corners, welding solvents, drains and all other elements that allow the detailing and termination work to be installed in accordance with the Australian Standards and in line with the NSW Master Builders Association Waterproofing Guidelines.
Other benefits of Wolfin & Cosmofin PVC waterproofing membranes:
Most finishes can be applied to the waterproofing membranes – this includes tiles on mortar beds, wearing slabs, pavers on pads, landscaping, decking, etc.
Suitable over most substrates including concrete, timber, steel, compressed fibre sheeting, etc.  Can even be installed over damp substrates.
Safe to apply – they are either loose-laid or self-adhesive and every lap joint is hot air welded, no need for naked flames and torches.
Ideal for landscape applications including Green Roofs and Planter Boxes, as it is certified (FLL) and tested resistant to aggressive root penetrations. See Case study
Suitable for new and remedial applications such as below ground systems, balconies, exposed roofs, insulated roofs, planter boxes, green roofs etc.
Exceptional range of service temperature that allows them to remain flexible in both freezing & warm climates.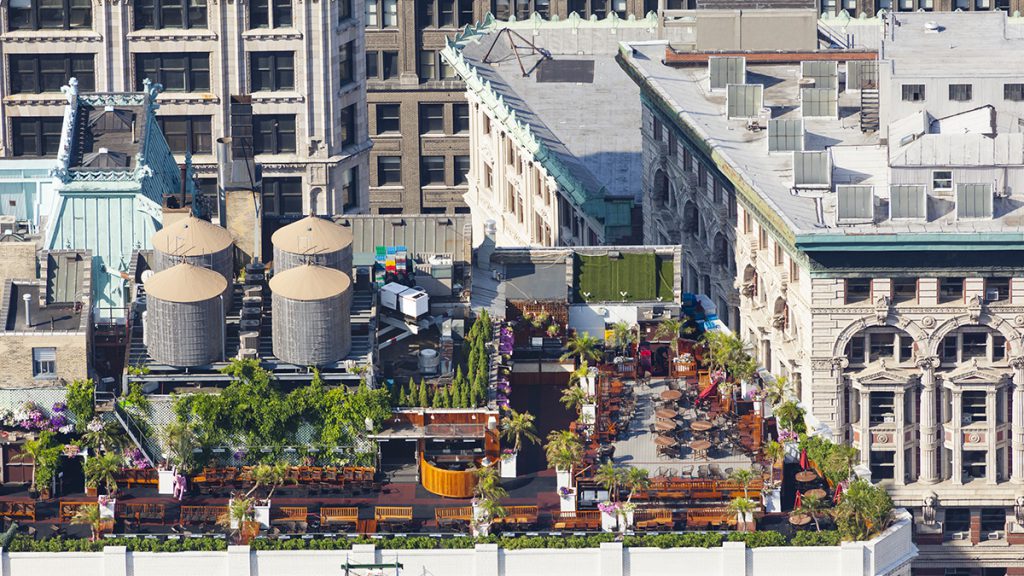 PVC membranes are the most environmentally friendly choice.  PVC waterproofing membranes are also recyclable, even after many years of use. PVC membranes have built a solid reputation in the marketplace with over 50 years of successful application.
One of the main advantages observed with PVC sheet waterproofing membrane is the joining and sealing of the overlaps between the membrane sheets.  It is welded together with specialised tools and forms a homogenous connection in joints and overlaps. PVC sheet membranes are a perfect product for the detailing of penetrations, outlets, and drains. Another key factor is the termination of the membrane creating positive self-supporting seals. The application of the system must be completed by highly skilled and experienced PVC waterproofing contractors.
Usually, the price of PVC sheet waterproofing products is slightly more expensive than other waterproofing membranes but choosing a PVC waterproofing membrane such as Wolfin will protect your asset for the long term, avoiding costly and unpleasant remediation and will buy you many years of peace of mind.

Selecting the right Waterproofing Membrane
Some considerations:
The application of waterproofing is an essential construction measure designed to prevent water (and structural) damage to a building or feature.  Many people tend to overlook the importance of waterproofing and assume it to be an unnecessary expense during building, however, the avoidance of water-related damage will eliminate the cost of ongoing maintenance and future remedial works.  Waterproofing membranes can be applied to any structure that needs proper protection and selecting the appropriate membrane is vital.
"Waterproofing should not be skimped on in any building project, as the cost, time and hassle factor can be very prohibitive if subsequent remedial work or full replacement of the membrane is required. Choosing the right membrane and getting expert advice go a long way to preventing future problems". Built Magazine NZ
As stated previously, water-related issues account for over 80% of building defects. There is little doubt that the correct waterproofing solutions are a necessity for the protection of any building or structure. Selecting the correct type of waterproofing membrane for each situation is essential.  The quality of the selected material type is also a crucial factor.
Without many years of experience in the waterproofing industry, it is literally impossible to know how each waterproofing membrane will perform in any given situation.  Therefore, it is critical to consult with highly experienced waterproofing specialists, ideally at the planning stage of any construction or remediation works.
In contacting Projex Group you will get access to over 30 years of experience in the Australian waterproofing industry with which to consult. We are a proud Australian owned and operated business supplying Wolfin and Cosmofin PVC sheet membranes. At Projex, we strongly believe that these PVC waterproofing membranes combined with our expertise provide the best waterproofing solution available on the market!
If you would like to find out more information about Wolfin and Cosmofin waterproofing membranes and what sets them apart from the rest, please click here.
Get in touch with our experienced waterproofing team today.  (add button)