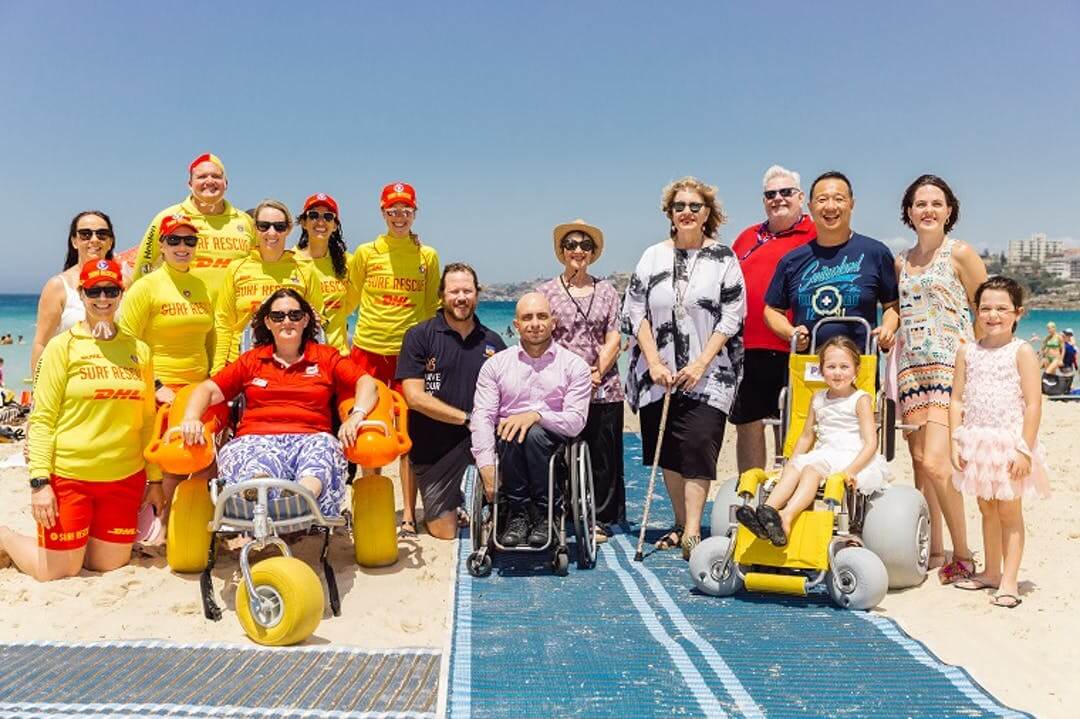 Beach Wheelchair Contribution
Projex Group Pty Ltd are very proud to have contributed to disability access on the most prestigious beach in the world. Projex's generous donation to Access Bondi, a community inclusion initiative at Bondi Beach, went towards purchasing a new kid's beach wheelchair and special beach matting. This remarkable initiative, put in place by Waverley Council and Bondi Surf Bathers Life Saving Club has immensely improved the accessibility of the beach by widening the existing ramp, adding new accessible showers and toilets and by improving the wheelchair booking system.
During the unveiling event, Mayor of Waverley, Paula Masselos, said "Access Bondi celebrates inclusion and demonstrates Council's commitment to providing safe and equitable access to the beach for all. It is important that our iconic and highly valued beach, which attracts people from all over the world, be welcoming and inclusive for people of all abilities"
"Projex Group is proud to be one of the major sponsors for this initiative. We have a long relationship with Bondi Surf Lifesaving Club, and we intend to continue this support in the future" – Jim Kornmehl, Director of Projex Group.
If you would like more information about Access Bondi, their beach wheelchairs and when the beach matting is rolled out, you can check out Waverly councils' article here.
To find out more about Projex Group and their high-quality Wolfin waterproofing membrane system read about our available solutions here.