Whether you're an experienced house flipper or a first home owner with a grand restoration plan, chances are one of the central features of the home you're renovating is the floors.
Australian homes were historically decked out with beautiful hardwood floors for durability and longevity, and many are still there waiting to be rediscovered under several layers of lino or carpet.
But while the floors may be intact and simply in need of a sand, stain and polish, the rest of your project has yet to be completed. And that means a constant barrage of heavy boots, power tools, dust, dirt and chemicals – all of which have the potential to damage your precious floors.
So, with that in mind, here are five tips to keep your floors safe during the construction process, from guarding against scratches and spills, to heavy duty impact protection.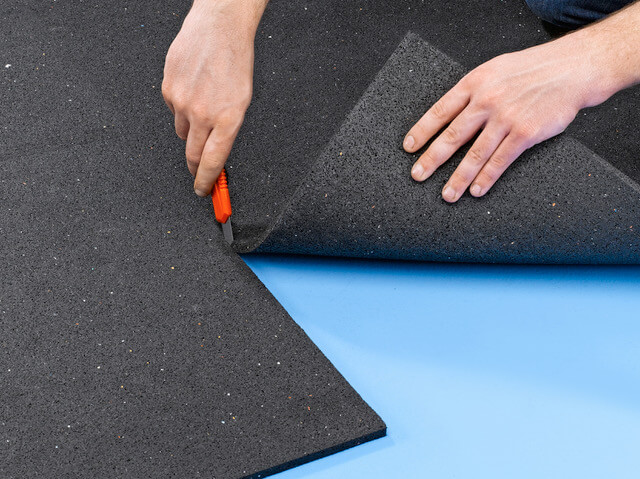 1. Clean up as you go
The best insurance against unforeseen accidents is to remove the things that can cause them. Cleaning up after every stage of demolition or remodelling is a good way to remove all the clutter and debris that can damage your floor.
If you can get each tradesman to agree to clean up after themselves once their contribution has been made (and a good tradie always will), the job site will be much cleaner overall and the chances of your floor being accidentally damaged will be dramatically reduced.
2. Have a demolition pathway
Whether you're in the demolition or remodelling phase, try and use the same pathways through any mess you're creating. This will keep dirt tracked in underfoot confined to certain areas where you can protect your floors with tarps or other coverings.
Also, have your skip bin positioned as close to the door as possible. If it needs to be out on the street or parking lot, put something down, such as wood chips, to minimise the amount of mud and dirt being tracked back into the site.
3. Protect against scratching
One of the easiest ways to damage your floors is by scratching them. Fine scratches can come from a variety of different sources, including the material you lay down to protect your floors if it isn't suitable for the job.
For example, regular cardboard isn't designed to protect floors and often contains staples which can scratch the floor finish. Carpet, rags and newspapers are also equally unsuitable, as they often don't stay in place and can cause more damage than protection.
One of the biggest sources of scratching is from dust particles, which are everywhere during a renovation project, so it's important to clean up frequently and make sure the work area is properly ventilated(i.e. use a fan in a window to remove contaminants from the renovation area).
4. Protect against staining
Some contractors use red rosin paper (heavy duty recycled felt paper) to protect floors from scratching and spills. But if this material is exposed to sunlight or moisture, it can stain hardwood flooring. So unless you can guarantee a dark, dry work area, it might be wise to choose something else.
A variety of chemicals are also used in renovation work, so whatever covering you put over your floors, it needs to be absorbent enough to prevent liquid from soaking through and creating a stain.
5. Protect against impacts
One of the biggest risks to your hardwood floors comes from contractors and tradesmen accidentally dropping tools on them, with hammers, screwdrivers, power tools and nail guns being the most commonly dropped items.
The ideal protection against this is matting that will cushion any impacts. This is where Shockmat comes in – an industry-leading protective matting from Projex Group which has excellent impact resistance and durability.
Made from recycled, reclaimed rubber bonded together with high quality polyurethane, Shockmat provides the ideal temporary protection for tiled and timber floors alike, and it comes in both 5mm and 10mm thicknesses. It can be easily rolled up and stored for reuse.
Here are some more reasons why engineers, designers, project managers and contractors choose Shockmat:
It is water permeable
Is chemically neutral and non-toxic
Guarantees reliable protection of waterproofing membranes
Simple, hassle-free installation and it can be walked on immediately after installation
Reduces sound transmission through floor
Can be loose laid or bonded down with recommended adhesives
Can be installed in any weather conditions
Cannot be electrostatically charged
Resistant to the corrosive effects of air, earth and water, and most construction acids and alkaline solutions
Suitable for use in tanks, cool rooms and food storage facilities.
Get the right solution
Find out more about Shockmat here to protect hardwood floors from scratches, stains and impacts, or contact the qualified sales staff at Projex Group for more information about floor protection during construction.