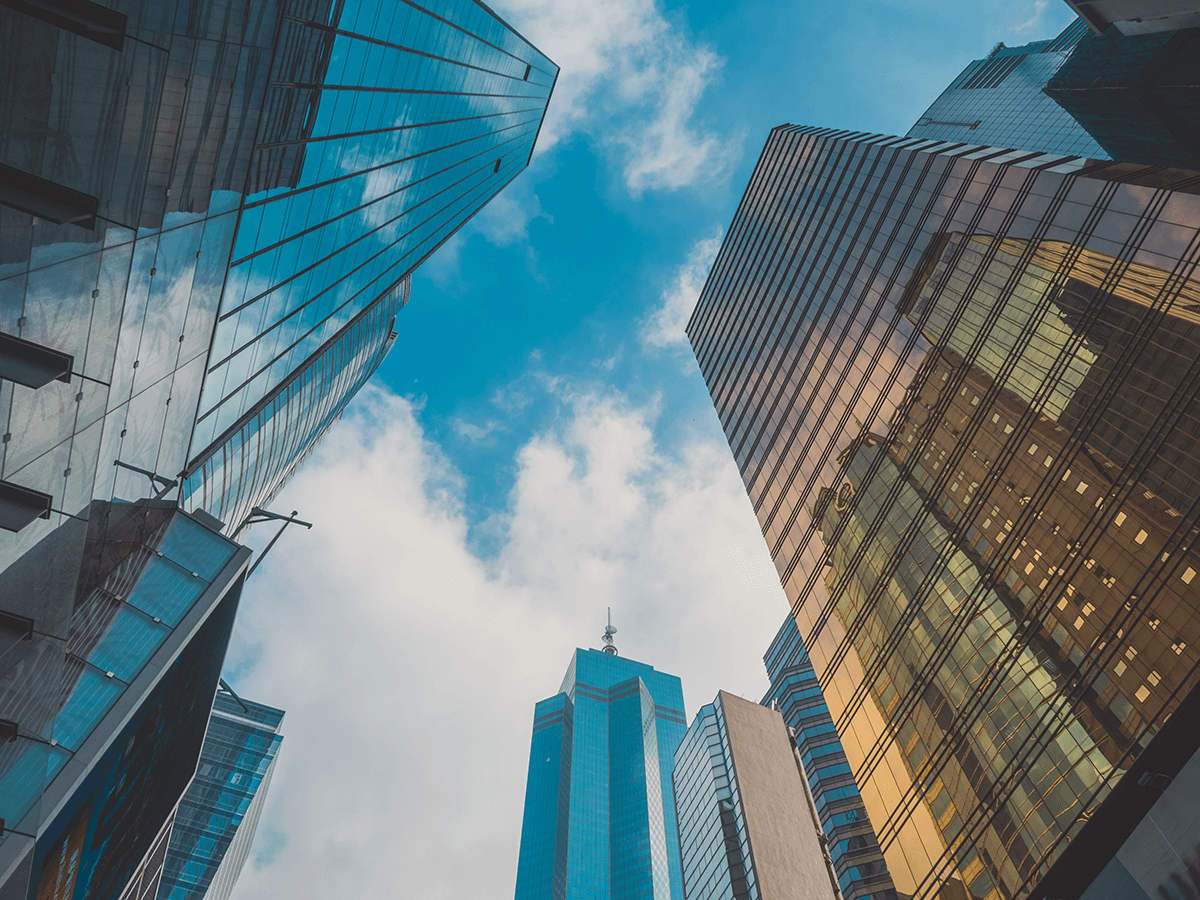 The insulation and waterproofing of commercial rooftops play a large part in the thermal management of most builds. Poor insulation or substandard waterproofing can lead to condensation build up, loss of heat or, in hotter climates, rising heat within the structure. Standing water brought by rain can erode insulation without proper irrigation and waterproofing. That's why it's essential commercial roofs deploy high quality waterproofing and insulation solutions.

Why insulate your roof?
Roof insulation offers a number of key benefits to commercial buildings, including:
Reduced energy consumption for heating and cooling
Protection of the superstructure from environmental damage
Reducing heat transfer from exterior to interior
Reduction in interior condensation build up
Smaller CO2 footprint
Increased protection from fire
Resistance to mould build up
Reduction in expanding and contracting of roof deck
Rooftops are exposed to sunlight and other elements throughout the day, as opposed to some walls which only receive direct sunlight in the mornings or afternoons. Rooftops are your building's first line of defense against the elements. That means insulation is essential for protecting your building.
Energy efficiency
Large commercial structures are costly to heat and cool. With energy prices on the rise, it pays to insulate your structure and improve overall energy efficiency.
Protection of the superstructure
Elemental damage can cause leaks, cracks and damage to the superstructure of your building over time. Damage to the roof can halt use of the facility or affect ongoing costs and use of the space.
Lowered CO2 footprint
With governments around the world pushing for greener action from commercial properties, a reduction in CO2 levels not only helps the environment, it could qualify your business for tax incentives and other bonuses.
Fire resistance
Both waterproofing and insulating your building can help reduce risk of fire damage, particularly if your structure is in a bushfire prone area. Consult with a supplier on your needs in regards to fire retardation.
What type of insulation do you need?
Insulation needs depend on what type of roof you actually have.
For metal cladding roofs, you should select insulation that is both lightweight and flexible with top of the range thermal performance.
If your roof is made from single ply then insulation should provide good thermal conductivity.
Composite roof insulation is good for newest builds as well as those in fire prone areas.
Why waterproof when you insulate?
Waterproofing and insulating your rooftop at the same time will provide a better outcome for your build, both in the short and long term. Builds that do not waterproof the roof during installation have a higher chance of insulation degradation. Even small pools of standing water can seep into the roof and insulation system and affect the longevity of the product.
For builds that waterproof without insulation, there is a decrease in thermal management. This can lead to condensation build up on the ceiling and increased energy bills to both heat and cool the build to the right temperature.
Why does insulation go on the outside of the roof?
Insulating the outside of the roof allows for better defence from condensation build up and higher thermal management.
Concrete roof insulation
In commercial building, concrete roofing can supply insulation all on its own, but the effects of standing water and other environmental hazards can damage even the best concrete roof systems. By waterproofing your concrete rooftop, you're protecting an integral part of your structure for a fractional cost of investment.
Types of waterproofing
Waterproofing membrane for roofs come in two distinct varieties:
Liquid-applied membranes
Pre-formed sheet membranes
Liquid applied membranes are rolled, brushed or sprayed into place to create a seamless, waterproof membrane over the roof. Pre-formed sheets are made off-site and installed through welding and joinery, as with the Wolfin membrane system.
Wolfin Membrane System for insulated commercial roofing
The Wolfin sheet membrane system uses PVC waterproofing that can either be laid loosely on the roof surface or bonded for greater protection. Because Wolfin is suitable for both new and remedial builds, it can be applied to pre-insulated surfaces, which is useful when a waterproofing membrane has failed or not been applied correctly on an existing build. Wolfin can be applied over failed membranes made from the following materials:
Asphalt
Bitumen
Liquid membrane
Sheet membrane
German engineered, the Wolfin Membrane System is highly resistant to tear, shearing and puncture, making it one of the most trusted commercial waterproofing products in the world.
Cosmofin Waterproofing System for rooftops
Cosmofin is a waterproof PVC membrane with a central, non-woven inlay made from glass to provide longevity and durability as a waterproofing system. Application of Cosmofin is highly efficient, with minimal waste that can be recycled after application. Cosmofin is unique in that it is not just used in commercial rooftops but also:
Balconies
Retaining walls
Planter boxes
Terraces
In all cases, waterproofing of insulated roofing should only be complete by an accredited professional. Whether it's a new build or remediation of an existing build, Talk to Projex about how we can help you better waterproof and insulate your structure.