Australian Standards are documents that specify the requirements, measures and rules of their subject matter. These standards are created with the goal to certify that the materials, techniques, and practices used are safe, dependable, and trustworthy. The Australian Standards cover a huge variety of subjects, including products, services, construction, utilities, and more, including of course waterproofing – that's our speciality!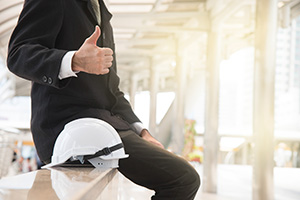 There are 2 parts to the Australian Standards for waterproofing membranes (AS 4654), known as : 
Waterproofing Membranes for external above ground use
Part 1 Materials AS 4654.1-2012
Waterproofing Membranes for external above ground use
Part 2 Design and Application AS 4654.2-2012
These Australian Standards were created to provide recommendations which, when followed, ensure both the materials (AS 4654.1) which is the waterproofing membrane and the design and application (AS 4654.2) of the membrane provide a reliable and consistent result. It is of utmost importance to understand that both the membrane Material (AS 4654.1) and the Design and Application of the membrane (AS 4654.2) must work in unison to achieve the Australian Standards set for waterproofing membranes. They are complementary and one without the other will not suffice!
The objective of the Australian Standard for waterproofing is to provide a consistent and reliable approach to both the materials used and the design and installation of external waterproofing membrane systems.