Things to Consider Before Renovating Your Home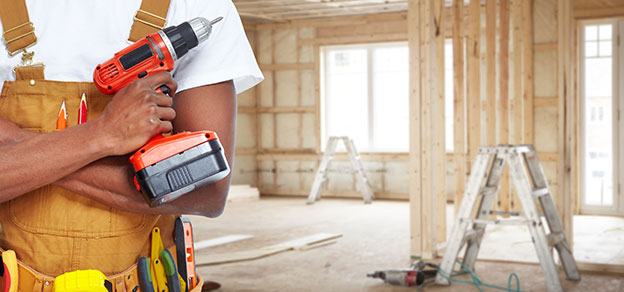 Renovating your home can drastically increase its livability, environmental sustainability, aesthetic appeal, and (most importantly) value. With careful planning and good design, you can renovate your home so that it provides many benefits for you and your family. Even if you are only considering renovating your home for small upgrades or repairs, there are a number of different considerations you need to take into account when making decisions regarding your renovation strategy.

Getting approval
Although most minor renovations to the interior or exterior of your home don't need any special approval, you may need council approval for bigger projects, making it always best to check before going ahead with any builds or renovations. By checking first, you'll minimise the chance that your renovations won't be approved by the council, and protect yourself from heavy fines. Changes to major home services such as electrics, plumbing, gas or drainage will definitely need approval, as well as inspections from the relevant authorities.
Get references
Even if you only have a small project on your hands, you may still require a qualified tradesperson to make sure the work is being carried out safely. If you require a builder or tradesperson, it's always best to make sure they are appropriately qualified and have excellent references. If possible, ask friends and family for recommendations of local workers they may have used in the past that would be a good fit for your project. Hiring someone who has been personally recommended to you will often mean that they are very trustworthy, have a good work ethic and are an effective communicator.
Renovations and owners corporations
If you are part of a strata scheme, you may need to get approval from the owners corporation before undertaking any kind of renovation on your property. This is especially the case if you wish to change the structure of the building (e.g the walls, floors, roofs, balconies, pipes or ducts) or you want to change your floor coverings, which may cause noise pollution and inconvenience your neighbours. You may also need approval for changes to the appearance of the lot, or elements inside the property that can be seen from the outside. It is always best to check with your strata scheme before undertaking any renovations, to see if you will require any specific approvals.
Heritage regulations
Do you know if your home is subject to heritage regulations? Depending on the building and its age, you may need to get special approvals if it is considered a 'heritage' property, as certain conditions apply when renovating these buildings to ensure they are kept in the correct condition for their physical state and time era. If you're unsure, it is always best to check with the relevant organisations for more information on your particular building and the changes you wish to make.
Don't forget your budget
When renovating your home or building, it's always important to keep your budget at the forefront of your mind. Although there will be various design features and additions you would like to add, it's always important to bear in mind how much you can afford to spend on your renovations. By deciding which design features and changes are absolutely necessary, you'll be able to make sure that your budget is well-spent, and that only imperative and valuable changes are made to your property. From there, you can choose to add any optional features, however only if the budget allows and all necessary changes have already been made.
But make sure to use quality products
You may feel like using a cheaper product will help you stay on budget, but this can cause issues later down the track with your project that could cost thousands of dollars to repair. For example, the waterproofing of your building is an essential area in which you should always use the highest quality product available, such as Wolfin Waterproof Membrane, to ensure that the building doesn't suffer from water damage. In addition, you should always use a qualified installer on such sensitive areas as roof waterproofing as if something goes wrong they're the best people to help fix the problem.
Be safe
Like in any building site environment, it's important to stay safe. Depending on the age of the building, issues such as asbestos removal could arise. Homes that were built before 1970 may also contain lead-based paints, so it's always best to take a thorough look at what materials you're going to be working with, consider any safety issues that may arise, and take the appropriate precautions. There may be structural issues that would be best suited to the eye of an engineer, who can assess any potentially dangerous situations before structural changes are made. Basically, it's always better to be safe than sorry, so getting the right advice and investigating the age and materials of the building is imperative for creating a safe work environment.
The correct licensing
Each state in Australia has differing licensing requirements for undertaking a house renovation. Your builder will need to be suitably qualified and have the right licence to undertake any work. To make sure of this, you can do a quick licence check online via the appropriate state authorities, which will determine whether your chosen builder has the correct qualifications and licences for your project. Your chosen builder will also be able to manage your project, understand what approvals are required and will know which tradesmen are required for completing a high-quality job. Always check with your state authority if there are any specific builder or tradesperson requirements needed for undertaking a certain type of project.
Important considerations before you renovate
Your new renovation really doesn't have to be a headache. With the right planning and the right strategy in place, you'll be able to renovate or build with ease. It's always advisable to get the right advice before undertaking any major renovations, to ensure your local authority understands what work is being carried out on your home, and that it is a safe and reliable project.
Choosing the right builder and tradespeople is also important to ensure that they are qualified, licensed and able to complete your renovation.