New Lemur Adventure Park Waterproofed for Taronga Zoo by Projex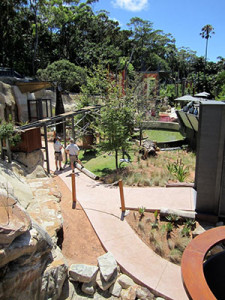 Taronga Zoo's new Lemur Adventure Park is a wonderful new interactive addition to the zoo's exhibits. It was made possible thanks to the Wolfin Waterproofing System provided by Projex Group, who designed and supervised its installation on the original site of Taronga Zoo's historic seal pools.
Projex Group have had a long-standing relationship with Taronga Zoo, having overseen the installation of Wolfin membrane in several other enclosures in the past, including the gorilla enclosure, Asian elephant enclosure and the coastal precinct area.

Wolfin is a flexible polyester PVC waterproofing membrane that is UV stable and can be applied to most surfaces including cement and steel. Taronga Zoo required a waterproof membrane for the enclosure that would stand up to extremes of weather and temperature, and would not be compromised in a way that would require the lemurs to be relocated in the future.
Wolfin was the ideal product for the job, and Projex Group supplied job specific drawings for the project & Licensed Wolfin Applicators Galdar Waterproofing were engaged to install the membrane.
The Lemur Adventure Park is an exciting new innovation, where lemurs and zoo visitors can interact in a purpose-built rainforest environment.
Visitors are able to follow a winding trail through dense forest gardens, taking in sensory-based information along the way, until they arrive at the central area where kids can climb, swing and play alongside the lemurs housed in the adjacent enclosure.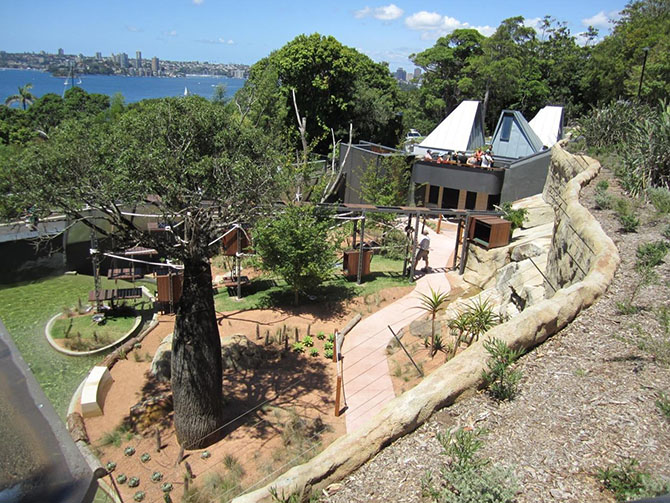 There are eight male Madagascan lemurs in the new enclosure, including a group of four mainstays named Andriba, Soalata, Andre and Makili and four new additions from Western Plains Zoo called Julian, Casper, Maki and Bamboo.
Ring-tailed lemurs are an endangered species in Africa, and Taronga Zoo and other zoos around the world are helping to conserve their numbers through captive breeding programs. The new enclosure allows the zoo to continue this important work while educating the public about their plight.
The interactive exhibit is the first of its kind in Australia, offering kids the chance to play, learn and view lemurs all in one exciting space. And adult visitors are catered for as well, with a café offering spectacular harbour views.
The Lemur Adventure Park is an exciting new addition to Taronga Zoo's exhibits, and it will no doubt continue to provide a safe and happy home for its inhabitants long into the future thanks to Projex Group and the Wolfin Waterproofing System.