15 Step Checklist for Starting a Commercial Business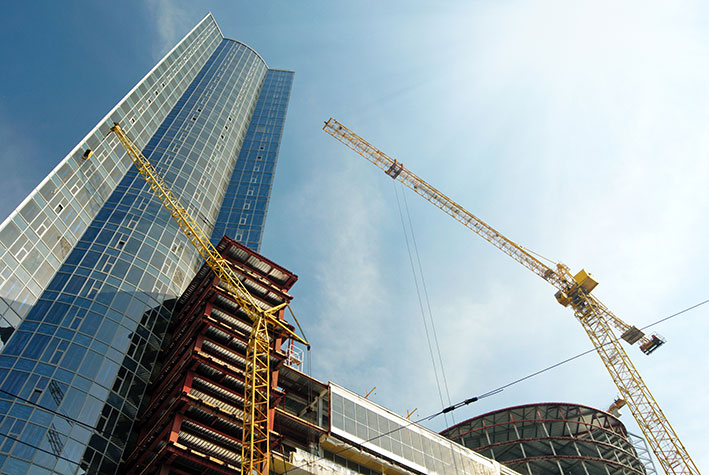 If you're thinking of starting a commercial business premises, finding the right information prior to opening can help it become a success. This checklist will cover the basic issues you should know when starting a business. Businesses can come in all forms and sizes, so depending on your type of business, you may have to contact the relevant government agencies in your state or territory for more information.

1. Researching your business idea
Before starting, you need to ensure that there's a market for your products and/or services. You can do this by:
Conducting a survey/market research
Analysing your competitors
2. Developing a business plan
A business plan is essential for any business, and it should cover the following:
Business goals
SWOT analysis
Industry research
Marketing plan
Operations/management plan
Financial plan.
Your business plan should be reviewed on a regular basis to ensure the success of your company.
3. Financing your business
The amount of money you will need to open your business depends on the type of business you are starting and how much you can currently afford or borrow. You need to consider establishment and operating expenses.
You can receive financing from your bank or other financial institution. You may also be eligible for government grants and assistance for operating your business.
For more information on business finances, visit Business.gov.au.
4. Choosing your business structure
There are four main business structures you can operate under:
Sole trader – The business has no separate legal existence from its owner. You can use a business name or your own name. As a sole trader, you're responsible for the liabilities of your business
Partnership – A partnership involves two or more people starting a business who can legally share profits, risks, and losses according to the partnership agreement
Trust – A trust is where a business is transferred to a third party who then has legal control and a duty to run that business in order to benefit another party
Company (pty ltd) – A proprietary limited company (pty ltd) is the most common type of company used by small businesses. It has more regulatory requirements, and is a legal entity separate from its shareholders/owners.
In order to choose the right business structure, you should seek advice from a qualified business, financial, or legal advisor.
5. Registering your business
There are regulatory requirements for starting a business, in which you'll need to register the following:
Business name – You can register your business name at the Australian Securities and Investments Commission (ASIC) website
Business name as a trade mark – If you want to use your business name as a means to distinguish your products and/or services from that of other businesses, visit IP Australia to apply for a trade mark
Goods and Services Tax (GST) – If you expect to have annual sales of more than $75,000, you have to register for GST
Australian Business Number (ABN) – If you register for GST, you also need to apply for an ABN
Tax File Number (TFN) – If you're a sole trader, you can use your personal TFN. If you don't already have one, apply here. A partnership, company, or trust should apply for a separate TFN.
6. Finding the right premises
When looking for a commercial business premise, you should consider the following:
Location – Do you need to be located close to your customers or suppliers?
Essential features – Look at size, street frontage, show rooms, parking, and so on
Lease or purchase – Do you plan on leasing or purchasing your premises? Maybe a shared office space is an option?
Security – Look at fencing, gates, lighting, entrances, and exits.
7. Setting up your business premises
It's important that you get your business premises approved. All states and territories are responsible for different business licences and permits, so you'll have to check with the appropriate state government body. You can search the Australian Business Licence and Information Service (ABLIS) website to check what planning or building licences/permits you need.
You also have to check with your local council to find out about:
Their planning permit process
Zoning and health regulations
If you need to lodge a Development or Building Application before your business can start (you must meet with a council planner prior to submitting your application).
When setting up your business premises, consider hiring a registered building surveyor and a registered builder/building practitioner in your area. When changing a leased premise, speak with your landlord as you may need to go through them first and get their approval before you can make any changes to the premises.
Finally, don't forget to let your new neighbours know that you'll be setting up your commercial business premises after you submit your application to your local council.
8. Insuring your business
You should make sure that you have the right insurance in place to protect your business. Depending on the type of business you're running, you'll need to consider the following insurance:
Fire/accident insurance
Theft insurance
Assets and revenue insurance
Public and/or product liability insurance
Workers' compensation insurance
Compulsory third party (CTP) insurance
Business interruption/income insurance
Business vehicle insurance.
9. Securing the premises
It's vitally important that you take steps to secure your business premises and prevent serious injuries, accidents and crimes.
Develop a security plan detailing security measures, such as:
Creating a safe building design and layout
Finding the hazards in your workplace, assessing the risks of these hazards, and then removing or controlling the risks
Ensuring the safety of your personnel, intellectual property (IP), stocks, and data and IT systems
Having an incident response plan and a business continuity plan
Reporting notifiable incidents, e.g. death, serious injury/illness, or a dangerous incident
Introducing a cash management system if your staff handle cash every day
Installing security devices, e.g. alarms, CCTV cameras, security gates, etc
Training staff on robbery response, cash handling and minimising theft
Taking staff through a work health and safety induction
Developing a code of conduct for your business.
10. Weatherproofing the business
The following areas of a building need to be waterproofed:
Flat roof
Balcony
Terrace
Podium deck
Retaining walls
Planter boxes
Basements
Lift pits
Cellars
Expansion joints
Water tanks
Ponds
Fountains
Swimming pools.
It's important that you choose the right waterproofing products to ensure their effectiveness and to protect your business premises. Check out our ultimate guide for waterproofing a commercial building.
11. Marketing your business
There are many ways you can market your business and your products and/or services, which include:
Newspaper or magazine ads
Brochures
Media releases
Email marketing
Website ads
Social media
Search engine optimisation.
When developing your marketing plan, it should cover:
An analysis of your market
Business objectives and steps to achieving them
Key strategies
Proposed budget
Implementation plan.
12. Recordkeeping and accounting systems
You must keep accurate and current records to ensure business success. Accurate recordkeeping can help you to minimise your losses and manage your cash flow. It's also required under taxation laws. You need to have cash flow statements, profit and loss statements, and balance sheets. If necessary, you can seek help from accountants and bookkeepers to manage your financial records/accounts.
13. Employing staff
Employees will be one of the greatest assets of your business, so be sure to spend the right amount of time and money to find good people. Depending on the kind staff you decide to hire, you should have an understanding of your obligations as an employer, which can cover:
Pay as you go (PAYG) withholding
Payroll tax
Fringe benefits tax (FBT)
Superannuation
Awards, pay rates, leave and employee entitlements
Employee hiring and termination
WorkCover insurance
Workplace health and safety
Anti-discrimination and equal employment opportunities
Handling complaints and disputes.
You should also find out which of the following applies to your business structure:
Federal or state industrial relations system; or
National workplace relations system (if you're a national system employer, e.g. Pty Ltd company).
For more information, visit:
14. Building your support team
One of the most important things you should do to get your business off the ground and running and ensure its success is to build a support team. You can do this by:
Getting an accountant – They can help with business direction and taxation
Getting a lawyer – They can help with business contracts and legal issues
Joining the relevant industry association/body – This way, you can gain support and a better understanding of starting and running a business
Joining relevant business networks – This will help spread the word about your business.
15. Where to find help for your business
The following government bodies can offer great assistance:
For State Government small business advisory services, click on your state or territory below: