10 Major Trends That Will Impact the Construction Industry in 2019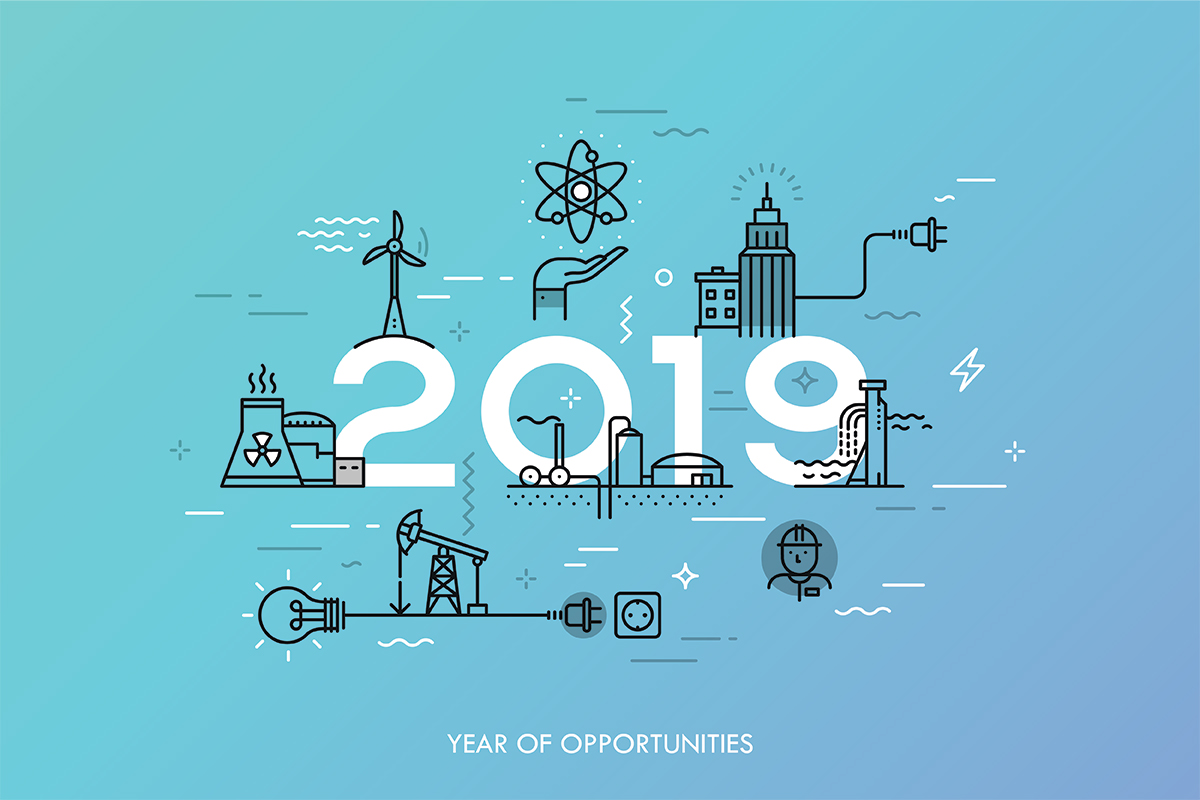 It's time to look ahead at the exciting and innovative advancements to come in the construction industry in the year 2019. The industry's constantly changing and evolving; last year we saw more focus on sustainability and the integration of technology in construction practices. These trends are likely to continue this year, as more advancements will change construction and project management techniques to become more efficient and environmentally-conscious. Let's look at some of the major trends that will shape the construction industry in 2019:
1. Technological advancements and integration
Technology is constantly evolving, and it's certainly a trend we won't ever see go away. While the construction industry has been notoriously slow at integrating modern technology, many project management solutions are beginning to integrate technology to achieve a smarter, better way of planning.
Aside from software, the construction industry is seeing great benefits with the use of drones. These drones are helpful for getting aerial photographs and footage of the landscape and building structures. It can also be useful in troubleshooting safety concerns and hazards.
Another technological advancement making construction work easier and safer is 3D printing. This clever device allows for increased flexibility in designs without compromising structural integrity. It can be used to test-drive or modify designs, and allows for the easier construction of prototypes, molds, and diversity of materials.
2. Increased focus on sustainability
Most new buildings and sites are featuring aspects of sustainable construction. According to IBIS World, green buildings will continue to be a major trend in the construction industry in 2019. Green building or green construction refers to a way of building in an environmentally responsible and resource-efficient way. The commercial building industry is likely to witness an increase in recycling construction as well as reusing waste materials in new constructions.
In recent months we've seen the use of carbon scrubbing building facades, bricks made from recycled cigarette butts, and thermally-driven air conditioners. The increased use of green walls and rooftop gardens in commercial buildings will also be a common feature, as more builders recognise the benefits, including increased energy-efficiency.
3. Increase in prefabrication and modular construction projects
Modular construction companies are gaining widespread popularity for the rate at which they can build residential and commercial buildings. Modular construction is a process where a building is constructed off-site using the same materials and standards as conventionally-built properties.
The use of prefabrication – assembling components of a structure in a factory – is both energy and cost-efficient, and is likely to see increased popularity because of this. In 2019, be prepared to see more modular and pop-up buildings, as well as prefabricated homes.
4. Improved safety equipment and measures
In an industry that suffers more workplace accidents and fatalities than any other industry, there's an increased need for better safety measures. Following this knowledge, a new wave of technology allowing building and construction sites to become safer has emerged.
Expect to see work boots that can connect to Wi-Fi and send GPS coordinates if the wearer has fallen or has come into trouble. The technology used in work vests and apparel is also improving the comfort and safety of workers by incorporating moisture-wicking and cooling fabric to keep them cool when exposed to the elements.
5. Disaster-proof structures
Structural resilience will be a key focus in 2019 due to the increase in natural disasters worldwide and a growing emphasis on making buildings safer. Generally speaking, building to code will no longer be enough. Instead of purely focusing on energy-efficient homes, builders will now look at creating homes and buildings that are more resilient to dramatic weather events and natural disasters, all the while incorporating low-carbon input materials and systems.
Companies such as Projex are helping residential and commercial buildings become more disaster-proof by offering the highest grade of waterproofing solutions available. As Australia's leading provider of premium waterproofing solutions, Projex has over 30 years of experience in supplying outstanding engineering and waterproofing products. Explore our website for more on our waterproofing solutions, and to find out more about how we can help you with remedial waterproofing contact our friendly team today.
6. Virtual reality
Augmented and virtual reality technology isn't just for entertainment. In 2019, one of the major trends in the industry will see virtual reality headsets used to enhance collaboration among project stakeholders before actual construction begins.
With virtual reality, teams can easily detect errors in the design phase and avoid costly mistakes. Virtual reality can also be incorporated into safety demonstrations and training, making it a key way of delivering vital site safety information. Newer technology and mobile phone capabilities have made the technology even more accessible and it will be a prominent feature in the coming years.
7. Rise in costs
The last few years have seen a rise in material costs in the construction industry and, unfortunately, it's a trend that's likely to stick well into 2019. Due to the rising cost of skilled labour and supplies, prices are expected to remain high. Construction companies should prepare for ways to stay competitive in the industry as well as embrace new technological trends to help make their workplace more efficient and lower costs.
8. Decreased labour force
Labour shortages are still a concern for the Australian construction industry. Lack of skilled labourers poses a major challenge for many job site managers. Inadequate technical training exacerbates this problem, along with more young people looking to other career paths in favour of building and construction.
To combat this, construction companies and managers should look at offering on-site training to current employees to boost skill-sets and competency. While the building and construction industry is constantly growing and in demand, growth will be slower than expected.
9. Adaptive reuse
Adaptive reuse is another major trend that will be taking hold and accelerating into 2019. This process of restoring a structure instead of tearing it down is an effective way of enhancing economic development while breathing fresh life into an abandoned or old building. This has been a trend growing in popularity, with old factories being restored into residential apartments or warehouses transforming into office spaces.
10. Project management software
Construction project management software is a trend set to take off in 2019. Companies can now develop their own modules for their project management solutions, and can efficiently navigate equipment rentals, change orders, improve time management, and other important facets of traditional project management options. Since accessibility has been improved with advances in technology, more people can now access the same software, making it easier for them to understand their role. Modern project management software allows for real-time communication, and this makes logistics smoother and more time-efficient.
Projex provides engineered waterproofing solutions for commercial and industrial applications. Read more about us and our work today. Contact us by using our online contact form today.